Applications Are Open!
Au Pair in America applications are open across the world and we are here to help make your America dreams come true! It's more important than ever that you choose to travel to the USA with an established and trusted company. So, are you ready and excited for a new adventure? Let's go!
WHAT IS AN AU PAIR?
Being an au pair is a great way to experience a cultural exchange program in the USA. You will live with a family in America and take care of the children. In return your accommodation is provided and you receive a weekly stipend. Plus you get to study, travel, and add to our CV!
What to expect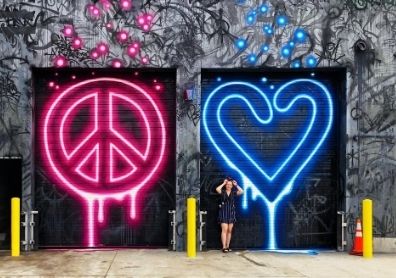 WHY CHOOSE US
We were the first legal au pair program to be designated by the US Department of State in 1986. This means we have spent 35 years doing what we do! We're established, experienced, and safe. As an official J1 visa sponsor, you can trust us to make your American dreams come true!
More about us
WHO CAN APPLY
Do you have experience working with children? Are you aged 18-26? Can you drive? If it's a yes, yes, yes, and you want a fun way to live, travel and study in the USA, then start creating your Au Pair in America profile now.
Find out more
NYC Warm Welcome
All APIA Au Pairs will experience a 3-day Welcome & Training Session in New York. You will get a chance to connect with other Au Pairs, explore the city and prepare for your exciting year ahead in the USA!
"I'VE ALWAYS WANTED TO EXPERIENCE LIFE IN THE U.S. AND I LOVE WORKING WITH KIDS. BEING AN AU PAIR IN AMERICA IS A GREAT WAY TO DO BOTH!" TATIANE, 19 BRAZIL