With exceptional child care, you can expect exceptional support and service.
You will receive comprehensive program support including assistance with selecting your au pair, coordinating logistics, providing orientation for your family and au pair, year-round local support, medical insurance for your au pair and 24/7 emergency assistance.
As an Au Pair in America host family, you receive the services of a personalized support team. One of Au Pair in America's strengths is our network of more than 180 Community Counselors in the United States. One of these experienced Community Counselors will reside in or near your community and maintain contact with you and your au pair throughout the program.
COMMUNITY COUNSELOR SPOTLIGHT
Your Community Counselor is there to help you throughout the exchange year. In addition to meeting with you during your interview, easing the placement process and conducting your orientation, your Community Counselor will contact you within 48 hours of your au pair's arrival, conduct an evaluation session within the first two weeks of her arrival and maintain monthly contact with you and your au pair.
Meet Veronique, Community Counselor, CA
Veronique was born and raised in Joinville Le Pont, a suburb of Paris, France. After high school she moved to the United States where her first taste of America came via Houston, Texas. While living there, her French accent battled against a southern one and eventually lost. This was a good thing because the Texans would be able to finally understand her.
After Houston, Veronique moved to New Orleans, LA, and was able to realize two of her childhood dreams- to live in New Orleans and to become a photographer's apprentice. It is there that she learned to master light and 35mm film from an eccentric photographer who was as famous for his photographic skills as he was for his personality. Veronique later migrated to New York and Miami to broaden her skills and worked as a freelance photographer for many years. She also managed two different multi million-dollar photography rental businesses in Manhattan and in South Beach. Always attracted to new adventures, she moved to Santa Monica over ten years ago and never looked back. This is home. The perfect mid point between the New Orleans philosophy of laisser le bon temps rouler and New York's crazy rat race. She attended UCLA as an honors scholar and earned a BA in Anthropology minored in Afro American Studies; all while working as a French translator for Hollywood's biggest movie studios. Veronique is also a certified yoga instructor, a published and exhibiting art photographer and first and foremost the happy mama of a wonderful and little boy. She is excited to join Au Pair In America as a Community Counselor and looks forward to serving the Los Angeles Westside community.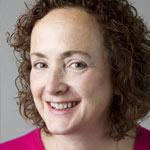 Meet Pam, Community Counselor, Chicago
Pamela lives in La Grange, IL with her husband, and two children. She also has a dog and a cat who require frequent mediation to continue living together in harmony. Pam has a bachelor's degree in Sociology and a Master's of Divinity degree. She has worked for many years with children and families both as a pastor and educator.
Pam was born in Texas and has lived in Colorado and Illinois. She grew up in a family that hosted international students from India, China and Cambodia. She loved learning about the various cultures of the students and watched how they learned and adapted to American culture. One of her favorite parts about being a Community Counselor is helping au pairs and host families come to a greater appreciation of each others' cultures and way of life. Pam joined the Au Pair in America team in October 1995 and is covering the western Cook and Eastern Dupage County area. In her leisure time, she enjoys reading mysteries, walking and jewelry making.
YOUR PERSONALIZED SUPPORT TEAM INCLUDES: